VIOLATION CASES
The Saudi authorities prevent an Algerian channel from covering the Hajj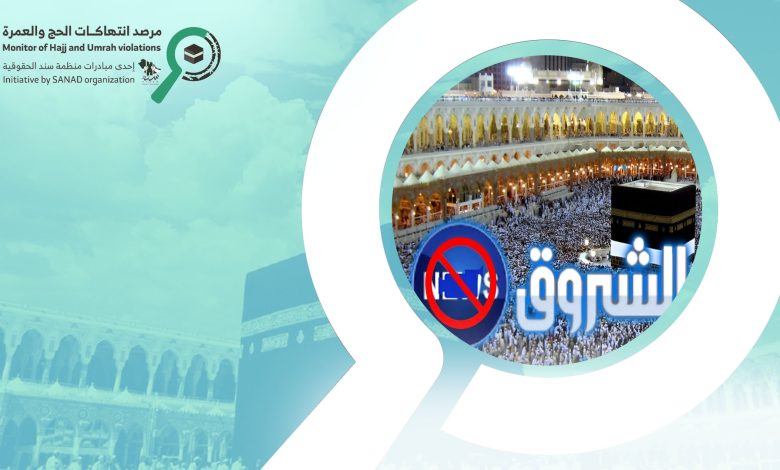 The Saudi government has not limited itself to banning individuals from Hajj, but has gone beyond that to include organizations and media channels. As the Saudi authorities refused to grant travel visas to Al-Shorouk's Algerian channel mission which accompany the Algerian pilgrims to cover the Hajj in 2017.
The channel said in a statement: "The decision of the Saudi Foreign Ministry was surprising and shocking. Despite the vigorous preparations made by those in charge of the programmes and news reports, providing all the technical equipment such as cameras, lighting, live broadcasts, and others. A group of experienced journalists was also assigned to cover the rituals of Hajj, and there was nothing left but to receive passports from the embassy and go to the holy sites, so that refusal to grant visas came as a surprise to everyone".
According to the channel, the ban came after a detailed report prepared by the Saudi ambassador to Algeria, in which he explained that the Al-Shorouk complex is considered a media organization hostile to the Kingdom of Saudi Arabia.